King Awnings is the preferred Commercial Awning manufacturer Nationwide, we are a leading retailer for retractable and stationary awning systems, pergolas, zip systems & metal canopies for five main reasons: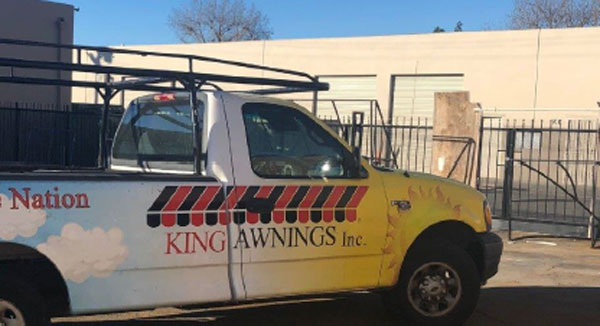 King Awnings is committed to a family tradition of, quality products and personalized service.
For over 26 years, King Awnings has proudly manufactured, installed, and shipped beautiful, durable retractable and stationary awnings as well as other sun, wind, rain, and snow protection systems to a diverse clientele.
Our customers include restaurant owners, business owners, designers, architects, engineers, general contractors & more!
King Awnings has installed thousands of retractable awning systems, metal canopies & drop curtains along with other exterior sun, wind, rain, and snow protection systems nationwide.
We have an established trade network of the finest domestic and international suppliers & contractors to provide the best available retractable awning, and metal canopy systems components in a variety of designs, styles, options, and accessories, and complexities. We provide an overwhelming variety of Awning styles, fabric & frame colors.
King Awnings is family-owned and operated, with over 26 years of experience in the Awning industry. Our goal is to bring the best of our experience and passion to our customers every day!