Instantly upgrade your outdoor space with a commercial retractable pergola that makes a statement, enhances customer experience & sets your business apart.
Elevate your business & draw customers in year round with unique, stylish & functional commercial retractable pergola crafted by King Awnings.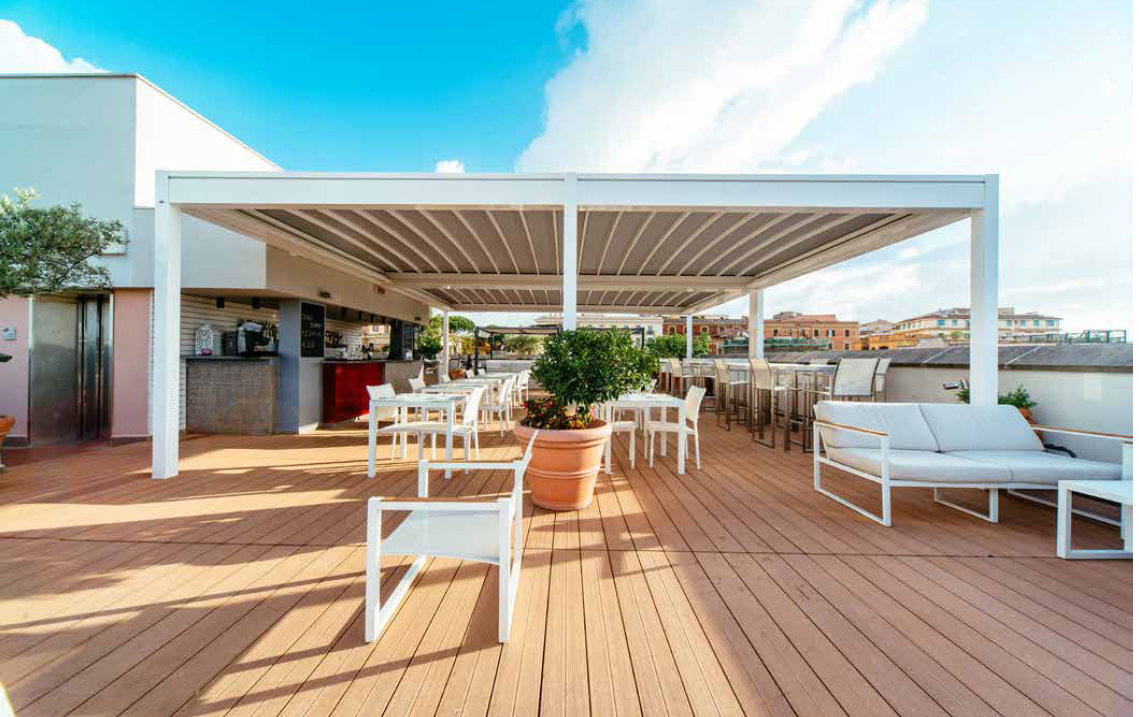 Discover how these custom-built shade solutions offer incredible value, versatility & durability.
Provide your customers with an inviting atmosphere utilizing our retractable pergolas, offering the flexibility to open up space & adjust shade as needed.
Quality Materials & Superior Craftsmanship
King Awnings INC.® works with businesses nationwide to create the perfect look for your brand.
Our awnings have been installed coast to coast. Please take a look at our gallery of clients nationwide.
Add Value to Your Business with a Commercial Pergola
Commercial Pergolas are great for:
Enjoy peace of mind & minimal disruption to your business with our nationwide installation services, expert engineering, & permit expediting to ensure a hassle-free, smooth installation process.
Don't wait to elevate your business & leave a lasting impression on your customers.
Contact King Awnings for a consultation or quote & start enjoying the countless benefits & value a commercial pergola can bring to your establishment.