Transform Your Restaurant with Custom Awnings. Seat people year around!
Welcome to the world of stylish & functional custom awnings that instantly upgrade your restaurant's appearance & elevate the outdoor dining experience, year around anywhere across the United States.
Discover the benefits of our top-of-the-line, custom-built restaurant awnings, & give your establishment a compelling edge over the competition.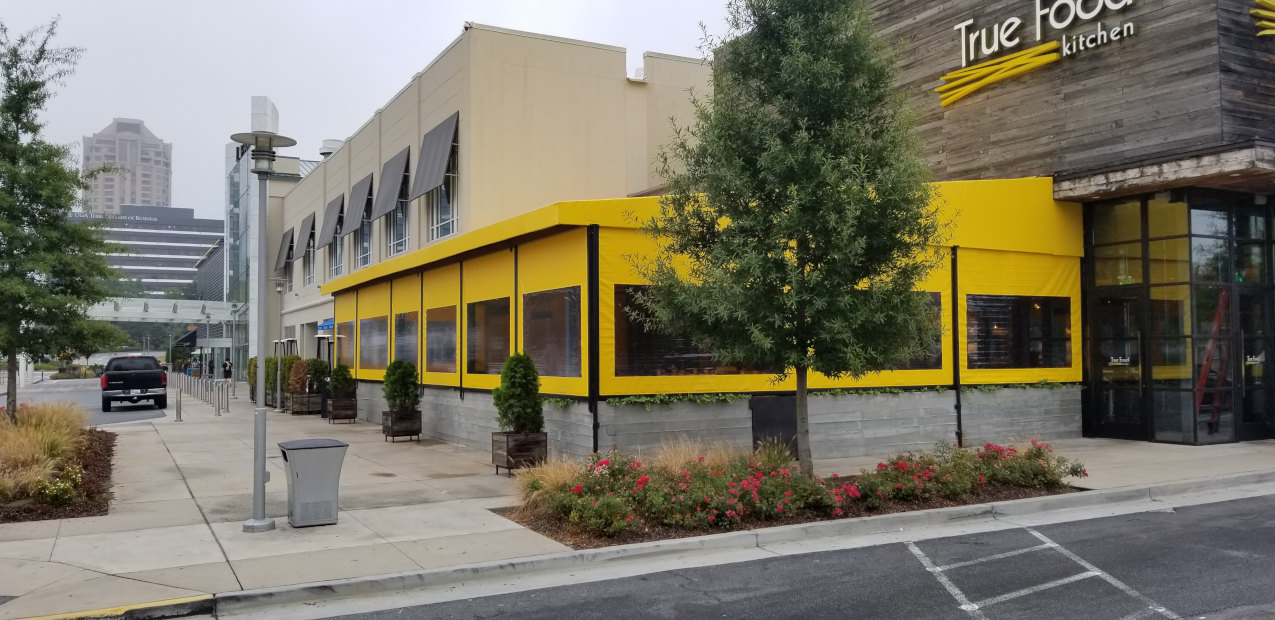 Attractive Curb Appeal: First Impressions Matter
Our vibrant & distinct awnings, tailored to match your restaurant's aesthetic, create an immediate visual impact.
With a plethora of colors, materials, & patterns available, these eye-catching awnings draw in potential customers & invite them to discover the culinary delights your restaurant offers.
Quality Materials & Superior Craftsmanship
King Awnings INC.® works with restaurants nationwide to create an unprecedented look and functionality for your café or restaurant.
Our awnings have been installed coast to coast.
There Is no job to large or too small, we work diligently to keep your brand consistent.
View some ideas in our nationwide awning gallery.
Expanded Space and Flexibility:
Comfort Meets Capacity year around
Invest in our custom-built awnings & pergolas for an exquisite expansion of your dining area, allowing guests to enjoy their meals al fresco, in any weather.
Boost seating capacity in a breezy, open setting.
Increased Brand Visibility: Make a Statement
Turn your awning into powerful advertising by integrating your restaurant's logo, color scheme & name on any fabric or metal structure.
Strengthen your branding & generate exceptional visibility, keeping your establishment top-of-mind among potential diners.
Don't wait to elevate your establishment!
Experience the multitude of benefits from custom fabric and metal patio structures & awnings designed specifically for the needs of your restaurant.
Embrace the power of creating memorable first impressions, offering unparalleled comfort, & boosting brand awareness, all while enjoying unparalleled functionality & style.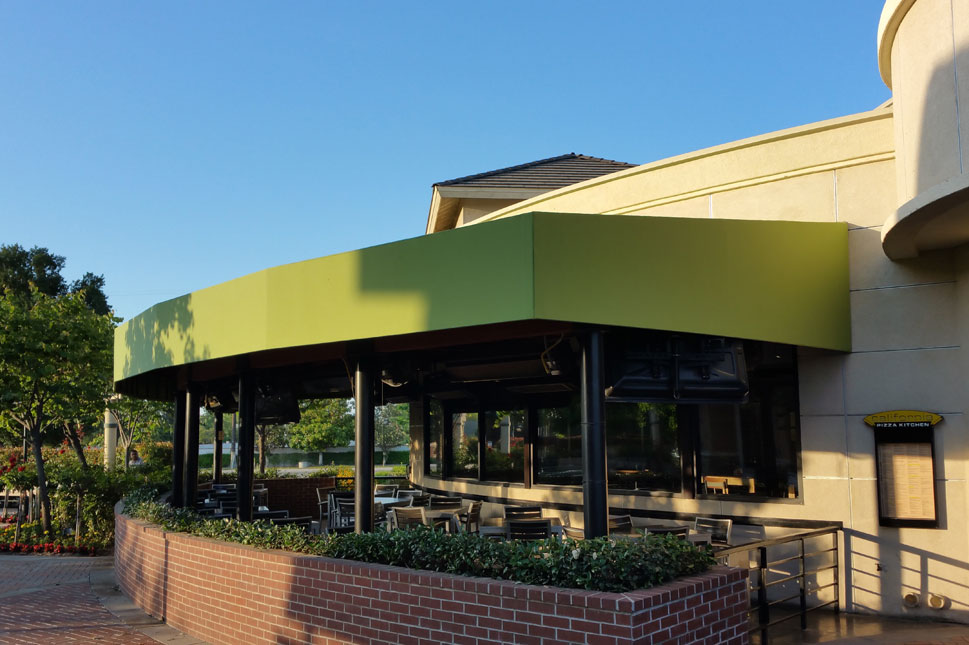 Contact us today for a quote, and embark on the journey to revolutionize your restaurant's outdoor dining experience.